Canonical's long held vision of a single, converged personal computing experience took an important step forward today with the launch of the first fully converged Ubuntu device – the Aquaris M10 Ubuntu Edition tablet.  Shipping with the latest Ubuntu software, the device features a dynamically adaptive user experience, capable of  providing both a true tablet experience and the full Ubuntu desktop experience.Ubuntu is already firmly established as the preferred desktop experience of over 30 million users worldwide.  The first three models of Ubuntu phones quickly sold out when they hit the market last year. With this latest software release and the launch of the Aquaris M10 Ubuntu Edition, Ubuntu is now the only platform that runs both a mobile-based full touch interface and a true PC experience from a single smart device. This gives device manufacturers the opportunity to create true device convergence and bring the full power of personal computing to modern touch-based mobile devices.
Quelle: insights.ubuntu.com
Whether it's keeping track of your computer's memory usage or displaying information about the weather, dashboards are a fun way to track information. Adafruit shows off a way to build one using a Raspberry Pi that can track all kinds of data.
Quelle: lifehacker.com
A magic mirror is a raspberry pi powered monitor behind a double sided mirror. A mostly black web page allows you to add some widgets to the mirror's reflection as if by magic. This version includes widgets for displaying the weather forecast, the date/time and a nice randomly generated greeting. No low level hardware hacking required, just some basic woodworking and some code I've already put together.
Quelle: blog.dylanjpierce.com
This information I feel is very relevant to potentially everyone but specifically those whom may be living in poverty or have limited resources around the world. Oranges and simple bread are two of the most universally common household kitchen items. But did you know that oranges and bread are capable of producing penicillin simply by letting letting them sit around and age? Believe it or not, that green disgusting mold which develops on the surface of bread is actually called Penicillium.
Quelle: anonhq.com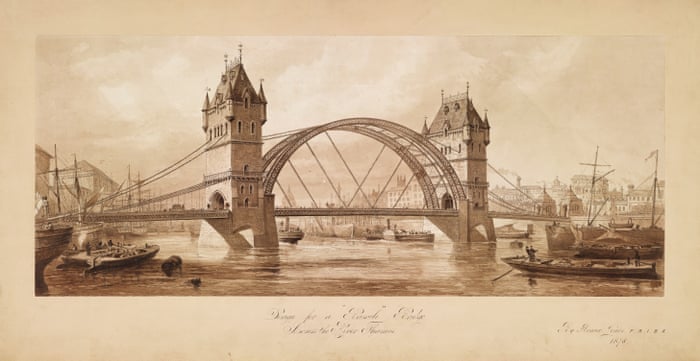 From Nelson's Globe to a tower that dwarfs Big Ben and a landing strip on Park Lane, here are 300 years of designs for London that, if built, would have changed the city for ever
Quelle: The London that might have been – in pictures | Art and design | The Guardian
Hier gehts zum Download.
Für die Versorgung von Patienten mit Kreislaufstillstand stehen ab sofort allen beteiligten medizinischen Fachkräften die neuen Leitlinien zur kardiopulmonalen Reanimation zur Verfügung. Sie wurden vom European Resuscitation Council (ERC) erstellt und sind auch in deutscher Sprache erhältlich. Während zentrale Aussagen zur Durchführung einer Reanimation im Wesentlichen beibehalten wurden, haben sich im Vergleich zu den Leitlinien aus dem Jahr 2010 viele Bewertungen und Details geändert. Der entscheidende Weg zu größerem Erfolg und zu mehr Überleben führt über mehr ausgebildete Ersthelfer, intelligente Alarmierungssysteme und eine deutliche Zunahme der Laienreanimation. Großer Wert wird auf die Telefonreanimation, also die Möglichkeiten des Leitstellendisponenten für Diagnose und Ersthelferreanimation, gelegt. Ein besonderes Projekt ist auch die Schülerausbildung, für die der Deutsche Rat für Wiederbelebung (GRC) ein Konzept erstellt hat.
Quelle: Neue Leitlinien zur Wiederbelebung erschienen
Kennen Sie noch das beliebte Nokia-Game "Snake"? So haben Sie dieses Spiel garantiert noch nie gesehen! Der Handy-Klassiker Snake wurde in den USA vom einem kreativen Kopf auf ein Bücherregal "programmiert"
Quelle: CHIP
So a friend of mine got bored and programmed Snake into his bookshelf LEDs
via http://imgur.com/gallery/pmQq1mE
If you actually think about it, a man-sized mutant turtle that fights crime and lives in the sewers of New York City would probably look less like an adorable pizza-eating cartoon and more like a terrifying, grizzled monster, which is why these hyper-realist superhero portraits are both fantastic and kind of horrifying.
Quelle: Nerdist
Easy Persian website offers online lessons in listening, speaking, reading, and writing Persian or Farsi as spoken in Iran. In addition to Persian language lessons, the site introduces contemporary Iranian poets with English translations of their poems. You'll also find free Farsi/Persian software, Persian names with English translations, Farsi writing drills and much more. In creating this site, I have tried hard to choose the best way to learn Persian, starting from scratch and taking you to a very advanced level. We're going to go beyond memorising simple expressions.
Quelle: Easy Persian
Hatte ich hier vor ein paar Jahren schon mal…
There is one thing I can be sure of: I am going to die. But what am I to make of that fact? This course will examine a number of issues that arise once we begin to reflect on our mortality. The possibility that death may not actually be the end is considered. Are we, in some sense, immortal? Would immortality be desirable? Also a clearer notion of what it is to die is examined. What does it mean to say that a person has died? What kind of fact is that? And, finally, different attitudes to death are evaluated. Is death an evil? How? Why? Is suicide morally permissible? Is it rational? How should the knowledge that I am going to die affect the way I live my life?